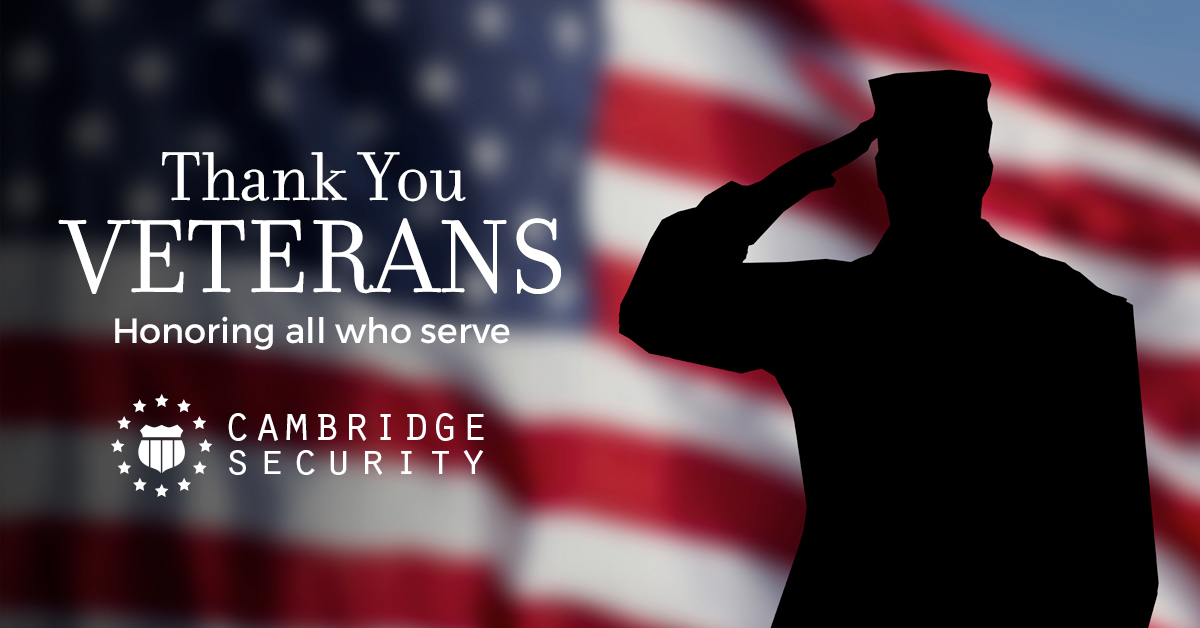 Especially on Veterans Day, Cambridge Security would like to pay tribute to the veterans who are a part of our team, and to express our appreciation for their contributions to both our company and our nation.
Cambridge Security is proud to employ veterans, recognizing the skill, character, and dedication they bring to our organization. As we recruit employees for our growing company, the qualities we look for – leadership, decisiveness, professionalism – are qualities that are consistently exhibited by military veterans. We honor those employees today, and thank them for all they have done, and all that they continue to do.
This Veterans Day, we are delighted to introduce you to a new Cambridge Security employee, Enio Bodden, an accomplished retail security professional with an impressive record of military service.
Enio joined Cambridge Security in October 2016 as our National Retail Account Manager, bringing with him many years of retail industry experience, an in-depth understanding and expertise in retail security and loss prevention, and extensive training from his time in the armed forces.
A veteran of the United States Marine Corps, Enio served 5 years of active service in the 24th Marine Expeditionary Unit, Air Combat Element with HMM 263. He was honorably discharged as a Crew Chief and Assault Door Gunner in 2004 after serving in the Kosovo War, Operation Iraqi Freedom, and in the horn of Africa.
Before joining Cambridge Security, Enio worked with The Great Atlantic & Pacific Tea Company – parent to the A&P, Pathmark, Food Basics, Food Emporium, Superfresh, and Walbaum's grocery store chains – where he held various positions in the Loss Prevention Division, including Manager of Corporate Loss Prevention, Organized Retail Crime Manager, District Loss Prevention Manager and Loss Prevention Investigator.
Please join us in welcoming Enio to the Cambridge Security team!